Kenn Harper aka Ilisaijikutaaq (tall teacher) visited Iqaluit!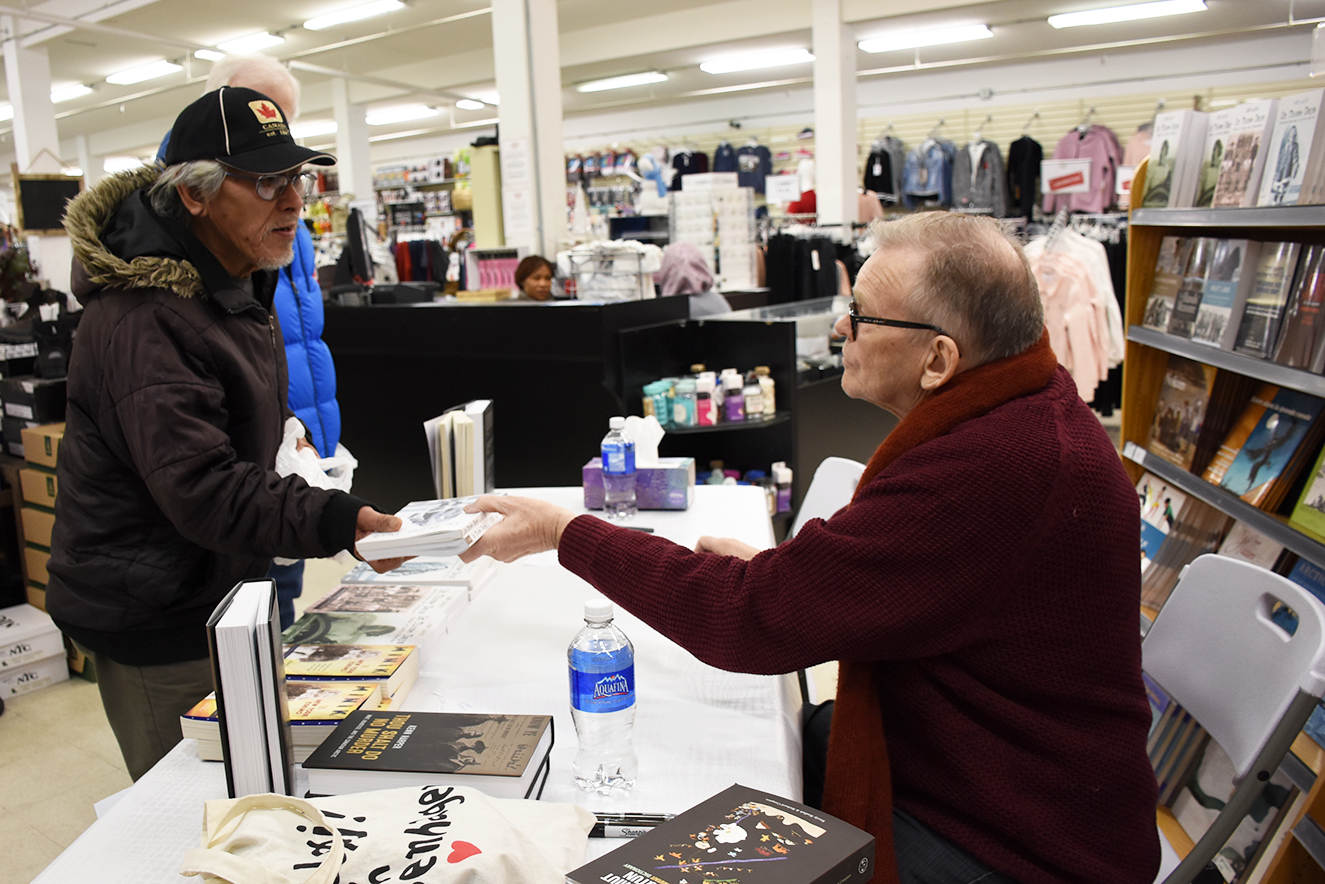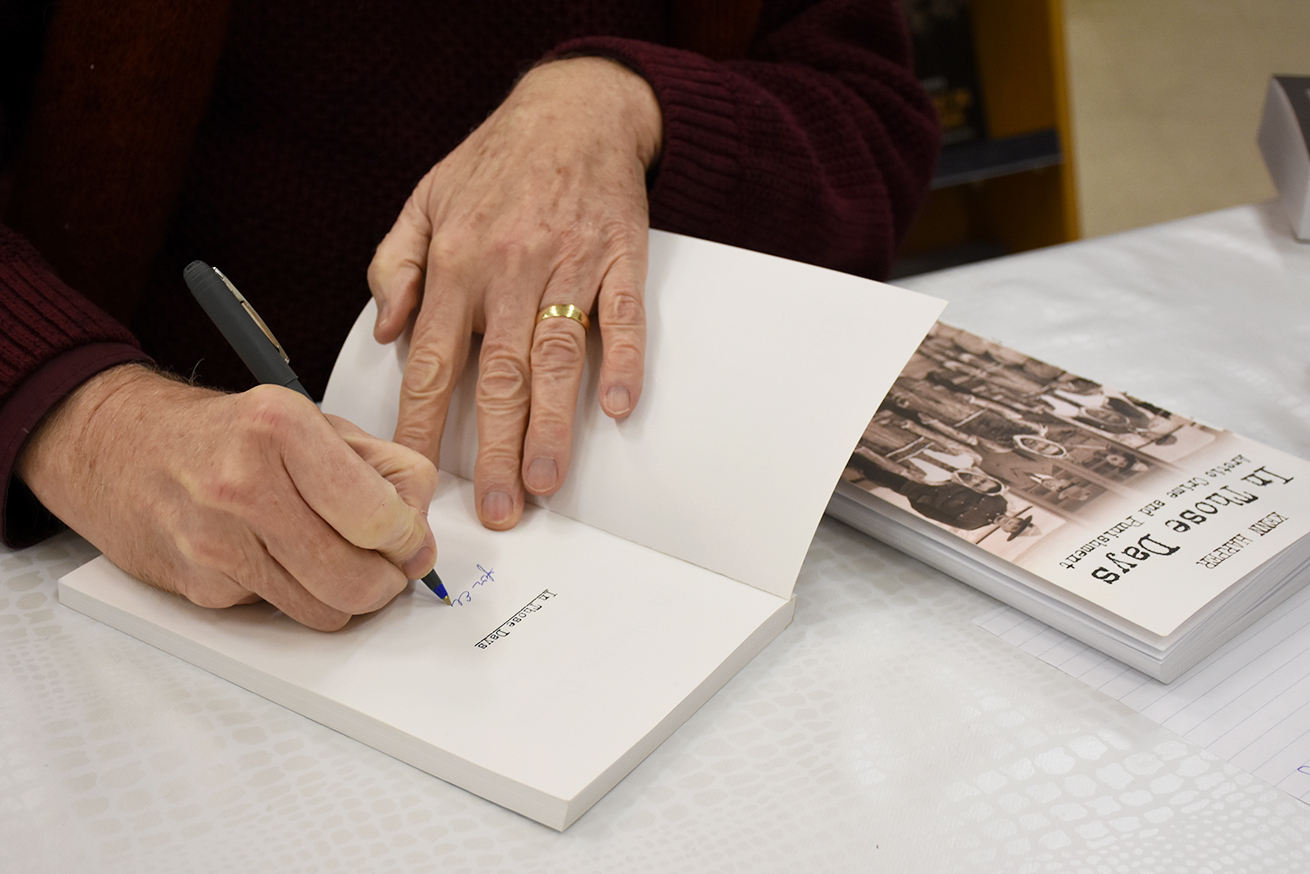 Iqaluit, NU.- On February 3rd, 2019, Iqaluit welcomed back one of its long-time friends, the historian, teacher and business owner, Kenn Harper.
Harper visited his former business, Arctic Ventures, where he had a book signing event on Sunday, February 3rd. Staff members and other Iqalummiut where happy to see him back.
On Tuesday, February 5, Harper visited Nunavut Arctic College's Innovation and Research Institute where he presented his book published by NAC, "Thou Shalt Do No Murder: Inuit, Injustice and the Canadian Arctic" in the Environmental Technology Program classroom. The turnout was a full-house and the audience engaged in questions at the end of the 1.5 hr presentation.
Harper relocated to the Arctic in 1966 as a teacher at Qikiqtarjuaq. He has also lived in Padloping Island, Pangnirtung, Arctic Bay, and Qaanaaq, Greenland. He worked at various times as a teacher, development officer, and entrepreneur.
He eventually settled in Iqaluit. Harper became known as a historian of the Arctic. For over ten years he has written "Taissumani", a regular column on Arctic history in Nunatsiaq News. He is a Fellow of the Royal Geographical Society, and the Royal Canadian Geographical Society.
In 1986 he published Give Me My Father's Body: The Life of Minik, the New York Eskimo. This was rereleased in 2017 under the title Minik: The New York Eskimo. Harper is also author of In Those Days Vols. 1-3.
We thank everyone who participated in these events, NAC Media, Arctic Ventures and Inhabit Media.
###